Digital asset management DAM for Local Government
November 29, 2022 •Ricky Patten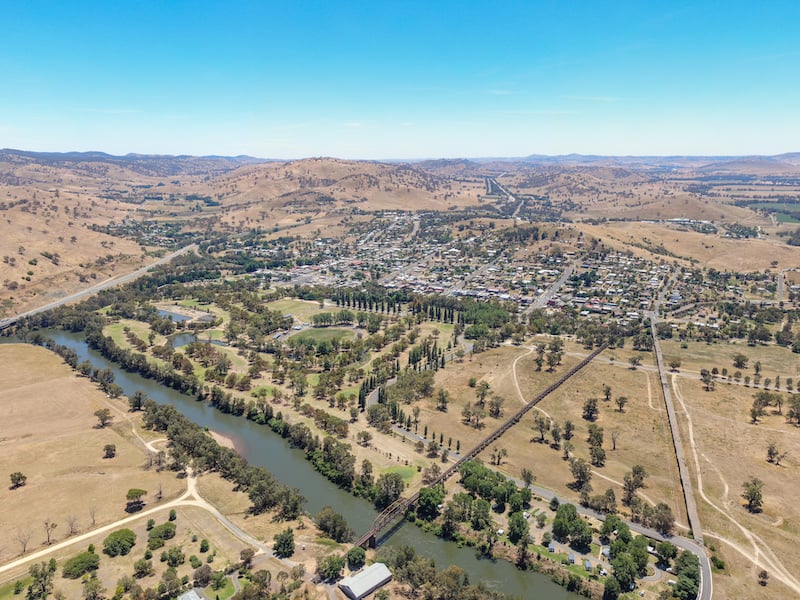 Due to the convergence of Process, Place and People, Local Government organisations have been one of the earliest adopters of digital asset management in Australia and New Zealand. This carries thru to the present day as Local Government is perhaps the business segment with the highest rate of DAM adoption in our region.
Overview
Local Government can be typified by the convergence of Process, Place and People.
Process, this includes everything to do with the general concepts of correct governmental practices. Strongly associated with processes are the terms governance, policy, procedures, privacy, and publicity.
Place in its simplest meaning is a geographical area. With Place we are imparting characteristics that distinguish this place from another place, we are defining a specific region that is unique within our country's borders. Closely related are country, region, city, shire, district.
People is a reference to the community that calls this place, "home". Nowhere in the world is there such a strong relationship between Place and People. The Australian Aboriginal peoples have been closely associated with this place for 5,000 years. Terms that are used specifically within the context of Aboriginal people's are mob, clan, tribe, and language group. See references for Māori equivalents. Broader terms include community, family, inhabitants, residents, and rate payers.


My estimate for the level of adoption within Local Government:
True digital asset management solutions (i.e. ones that are marketed as DAM and can pass the sniff test as truly delivering DAM capabilities) - 60% plus.
Quasi digital asset management systems (i.e. other systems that can be shoehorned into also purposing as a DAM, biggest examples are MS Sharepoint or your CMS) - 80%.
And YES there is definitely an overlap with many organisations having different solutions either by design or by accident.
This article provides you with a current, 2022-2023, overview of digital asset management for Local Government in Australia and New Zealand. This content is equally applicable for Government Agencies and other tiers of Government (State and Federal) where process, place and people converge.
Terminology
I see the role of Local Government as to provide processes, within the nominated place, for the people within that place. Other traditional definitions of Local Government Responsibilities include:


local roads and infrastructure

parks maintenance and pools

water and sewerage

waste collection

animal management (e.g. pet registration)

urban planning, building services and protection of heritage buildings or vegetation

local laws for advertising signage, food businesses, large community events and other matters

parking management

community facilities such as meeting halls, libraries and malls management

immunisation services

complaints about neighbours.
Local government in Australia is the third level of government in Australia, administered with limited autonomy under the states and territories, and in turn beneath the federal government.
Local government in New Zealand is the system of locally elected members representing their communities and making decisions on their behalf.
Digital asset management (DAM) is the process and associated solutions for the management of digital assets.
Digital assets are electronic files that have an intrinsic value, such as images, videos, audio, complex Word docs, Powerpoint. Could be applied to any electronic file that has a value attached and the organisation wants to retain access. Digital assets are often referred to as content.
See our article for more on the explanation of DAM technical details.
Closely related fields
Enterprise Content Management (ECM) - tied specifically to the governance processes within the public sector. Limited capability to store digital assets. Integration with digital asset management common. For example having an ECM record associated with multiple DAM records. Minimal cross over with DAM, e.g. +/- 20%.
Document management - focused around documents most typically Word and PDF. Often involves the automated creation of part or whole of the document. Typically a log of the contents which has an intrinsic value, the end product, i.e. document, may be expendable. Minimal cross over with DAM, e.g. +/- 20%.
Library Management Systems - specific to a librarian classification system. Typically focused on single records linked to library collection items. Possible overlap with DAM +/- 20%.
CMS - Content Management Solutions or websites. Typically hold wide range of content for internal or external usage. Content is not structured and has little to no findability, other than menus and the user's understanding of where to look. Little overlap.
Asset Management - this manages physical assets like cars, furniture, buildings, etc. Not digital assets. No overlap.
Core reason why Local Government has a DAM?
So why is DAM so popular with Local Government? It's pretty simple and comes back to the very definition of Local Government being all about Place and People. How better to illustrate, document, record, celebrate, promote the Place and People within a Local Governmental jurisdiction than with Content?
YES photos of the landscape, the flora and fauna of your region, the buildings, the roads, the people, the communities, the schools, the infrastructure work being undertaken, the list becomes endless.
Along with this simple need to capture and store content that defines your Place and People, a Local Government organisation is responsible for putting into place Process - implementing governance regarding the storage, accessibility, usage, permission, privacy, accuracy, and - findability. Then, finally, making this content available to the right people, in the right format, at the right time. That is what digital asset management is all about and why so many Local Government organisations have one or more DAM solutions in usage.
Current Status - Typical Problems
From above you see that in our experience we estimate that almost all Local Government organisations in Australia and New Zealand have a DAM in one form or another. Many of these DAM solutions were implemented in period from year 2000 to 2015, most of them are due to be replaced. Most organisations are using:
On-premise DAM solutions. One of the biggest on-premise DAM solutions implemented in Australia and New Zealand is the Canto Cumulus solution. Adoption surpassed seventy (70) licenses of the Cumulus Workgroup, and ten (10) Cumulus Enterprise solutions into Local Government in Australia and New Zealand. Although excellent solutions in their time, there is now a need to extend the capabilities of such on-premise solutions to be fully connected to the cloud. What this means is:
unhindered accessibility to both staff and external parties

sharing of content

use of content in more channels such as web and social media
Modernisation of on-premise solutions towards cloud SaaS solutions is ubiquitous throughout all levels of IT solutions throughout Australia and New Zealand. What this means is:
adherence to higher levels of security and privacy

managing larger volumes of content

different levels of storage that provide immediate (hot) storage and archival (cold) storage

ability to manage video content with greater capabilities

faster deployment

automatically applied updates

lower cost to the business

greater delivery of capabilities to the business
If you fit in the group of on-premise DAM software users please read on the differences between on-premise and cloud DAM.
Quasi DAM solutions - don't pass the sniff test! Over the past twenty years or so due to a strong need for digital asset management there has been a great tendency to use whatever resources are available to get something to work. This is great and for many organisations has been a valuable process. However, these quasi DAM solutions don't step up to the mark and sometimes fail entirely when faced with the needs of business users in 2022 plus. For example:
might have been OK to manage a few thousand jpgs but now need to manage tens or hundreds of thousands of high resolution images in complex formats

were OK with static images but have very poor capabilities to manage video or just simply can't manage video

poor UI and UX … not easy to use, requires technical consultancy to make any form of modification, fails to meet ongoing business needs.

limited to simple sharing of content only, like a link to an image. Today's needs include accountability, auditing, control, high quality delivery, in-built processes (often called workflows) and more.

Can't be integrated with website, social media, user's desktop environment such as Office365, creative desktop applications, such as Adobe CC.
Some good resources to look at if you're currently using a quasi DAM are:
Favourite DAM features voted by DAM users

Don't have a DAM at all. If this describes you, please take a look at these resources:
Top 5 Reasons to get a DAM solution
How to choose a DAM solution in Australia
You are also going to want to take a close look at these headings in this document.
Business Case - Benefits and Best Practices
As you see it's all about Process, Place and People. Let's see if we can work through a simple flow of questions and answers to come up with a financial justification, business case, for a DAM.
Simple question: What value does your Local Government Organisation attribute to Place and People?
There are many ways to answer this question. One simple litmus test is to have a direct relationship between rates collected, which come from the People essentially for their right/privilege to reside in this Place.
Next question: To what degree does having access to suitable Content allow your organisation to fulfil its obligations to Place and People?
The answer to this is not simple, some users don't use Content at all … most users use Content often, other users use Content all the time. Think of your organisations website without images or videos? Any communications being sent out with plain text only? I think we left that world twenty years ago. So maybe the answer is anything between 20-80%, too broad to be really useful but good as a starting point.
Of course, any Local Government organisation has many systems in place that are highly required, such as ECM, so we have to put everything in perspective. But I do think we can clearly state that the business strategy through to the day to day functioning of any Local Government organisation is highly dependent upon the access to the right content, in the right format, at the right time.
See below for main users we see often in Local Government and their likely Usage Scenarios.
Main Business Users and Example Usage Scenarios
Corporate – manage the organisation's brand
Marketing & Communications – deliver messaging to the organisations employees and the People
Local History – maintain the history of the Place and the People
Landcare and Environment – document the current and historic condition of Place
Infrastructure – monitor and enforce control over usage and maintenance of key assets
Tourism – attract visitors and support local businesses

Education – deliver knowledge
Events – celebrate Place and People

Library – preserve literary resources and documentation specific to Place and People
Museum and Gallery – celebrate the creative achievements of People and often Place
Cost
In the period between 2000 to 2010 the typical cost for an on-premise DAM was between $8,000 to $10,000.
Between 2010 and 2020 such costs rose to approximately $25,000 with annual recurring costs involving software maintenance fees and ongoing services of between $7,000 to $10,000.
From 2020 onwards the solutions that are purchased are cloud SaaS solutions typically hosted in Amazon, i.e. AWS Sydney. These solutions are paid for as an annual subscription of between $12,000 to $40,000 depending upon the numbers of users involved with managing content, amount of content stored and often with additional charges for advanced capabilities such as advanced video, system/desktop integrations and AI enhancement. Note, services have typically morphed to being onboarding and usually are a minor amount such as between $2,000 to $5,000.
What can't you do without?
When selecting a DAM there are many options to choose from and lots of functionality to determine what is more appropriate for you. Please see
How to choose Digital Asset Management solution in Australia
But what can you NOT do without?
Security …. YES it's the biggest word out there today and it totally should be. Check that your vendor has an ISO27001 statement if not certification, and the solution that you looking at has SOC2 compliance. Please see Does SOC2 matter in Australia?
Local vendor …. YES although the promise of many global organisations is that their solutions are "so easy to use" don't expect your users to be able to make it all happen by themselves. Get your DAM from someone who delivers local services here in Australia, New Zealand or both.
Advanced video capabilities … YES most DAMs can store video, but what can they do with it? This is so important as over the next few years, if not already, your digital content strategy will move to a video-first basis. You need to have AI enhancement, embedding of streamed content, transcription, closed captioning, and more.
Cost effective storage options … YES if you get the DAM right then everyone will want to use it. You gotta make sure that you can expand how much content is stored with flexible and cost effective storage options.
Best UI and UX …. YES the drive to use any solution in 2020 plus is because your people want to use it. Pick the solution with what you consider to be the best interface and the easiest to use. Make sure you and your team may configure it on the fly without having to go back to the vendor and wait for them to make changes for you (and often have to pay them extra too!).
Best delivery options …. YES you've put a lot of effort and money into getting a great DAM. You did all this not because you wanted to lock all that wonderful content away, you want to deliver that content to the right people, in the right format, at the right time. To do that you need the best most flexible delivery options that support your business purposes and your brand.
Best advice – remember to do this
What is the one most important take away message ….
Start small, plan big.
I've witnessed some of the best DAM launches by our customers when they focused on fewer than a thousand most sought after digital assets. One memorable time the team leader at a great Australian university listened hard to what I had to say … they launched with 117 digital assets. It was an outstanding success and they have been able to build on that success every day.
Just about everyone in a Local Government organisation has a need for access to content, and in many cases they have just the most wonderful content to add to the DAM. Have a plan in place to progress the deployment of the DAM to include your entire organisation.
I wish you the best of luck and look forward to hearing from you about how you're celebrating your Place and People, with great Process in place to make sure everyone stays safe.
Enjoy