The most popular digital asset management (DAM) features
December 10, 2021 •Antra Silova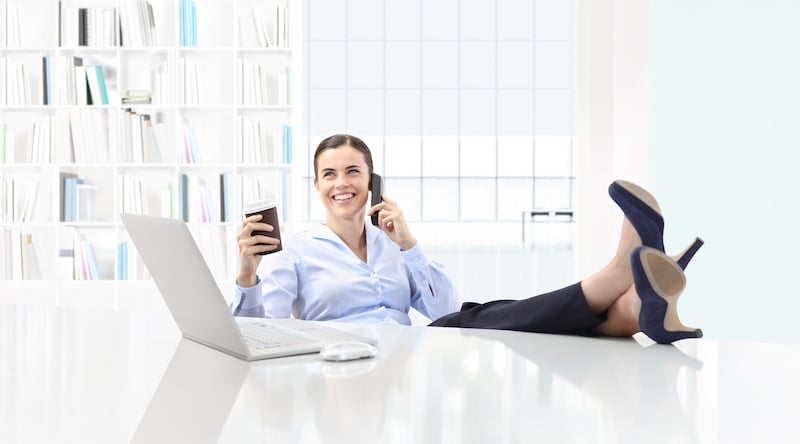 We at databasics wanted to know what the most popular digital asset management (DAM) features among our customers are, what functionality do DAM users really appreciate and what makes their basic everyday tasks of organising, managing, and using/ re-using digital assets easier. 4 years ago, we surveyed our customers on the importance of different DAM features that we had split in 3 sections: UX (user experience), Capabilities and Functionality.
This year we asked our customers what their favourite DAM features are by allowing them to select 5-10 features from a list of 22.
While the need for such DAM features as asset transformation, Brand Templates, Video transcription and captioning, collaboration tools, and advanced integrations is growing, as our survey results show the following DAM functionality should be at the core of every digital asset management solution.
Favourite DAM features voted by users
Finding assets fast
The core reason to get a DAM solution for your organisation is to make assets available for users. It is also voted as the favourite feature by our customers. Modern DAMs allow for filtering metadata, keywords and tags to find exactly the assets you're looking for.
But let's not forget – metadata is everything in a DAM, without proper metadata your search will be as good (or bad) as searching within Dropbox or Google Drive. The biggest limitations (and as a result – user frustration) with Dropbox or Drive or similar cloud storage is the lack of contextual metadata that a DAM provides, such as tags, descriptions, and anything else an organisation wants to associate with the asset.
Share Links
Right next to easily finding assets Share Links was voted as the most popular feature of a digital asset management solution. What are Share Links? Share Links allow you to select assets you'd like to share with someone and create a simple link, no download or email attachment needed. Expiry date can also be set if needed. And, did I mention the ease of sharing your assets worldwide, 24/7?
Besides the Share Links, most DAMS offer additional ways of sharing small areas of their asset library with others, inside or outside of the organisation, such as Brand Portals and My Collections.
User Management
The advanced permissions structure of a DAM is one of the primary reasons organisations choose it vs a simple file storage solution. As evident from our survey of DAM users, advanced options for User Management are highly regarded. The internal security that can be achieved with such permissions takes the stress out of the DAM administrators by providing opportunity to allow or restrict access/ downloading/ editing and other functions based on user groups.
Smart Tags
As one survey responder commented in reference to one of our digital asset management solutions: "Smart Tags that are actually smart!"
Smart Tags essentially automate the creation of valuable data about an image or document, while the DAM organises these assets based on this data, which in turn helps users find and retrieve the required image or document within a large number of files.
Duplicate check
One less thing for a DAM admin to do – checking for duplicate files and removing them. Why not have it all at your fingertips? You can have all duplicates placed in a special album named Duplicates to later inspect and decide what to do with them
Metadata Templates
Saving valuable time is important for our users. Metadata Templates was selected as one of favourite features by more than 50% of our survey respondents. These templates are designed to prefill certain metadata fields such as keywords and tags, when uploading a lot of similar content, for example photos from a particular photoshoot.
Brand Portals
As our senior consultant John calls them "Little windows into a section of your main library" – Brand Portals are another great way to share content with people inside and outside of your organisation. Set up as a branded webpages that sync approved content from select Albums and Folders to the portal. They can be public where anyone with a link can access or private portals require a password.
Other popular features
Asset editing within the DAM
Editing images and videos right inside a DAM is favoured by many of our DAM users. This includes cropping, resizing, changing colour schemes. You can also trim and change resolution for videos.
Integrations with other software
Connecting the DAM to other systems and platforms such as WordPress, SharePoint, Adobe Creative Cloud, Google Drive, Akeneo, Trove and many others that you are already using allows to bring content into other everyday workflows of your DAM users. Seamless syncs will update content across your platforms providing convenience for end users and ensuring brand consistency for your organisation.
Style Guides
A convenient way to showcase your brand assets publicly or privately.
Digital Rights Management
Digital Asset Management solution makes it easy to add watermarks, copyrights and terms and conditions to public content.
Brand management
Make all your brand elements consistent and on brand across content and platforms with up-to-date, approved assets.
Facial recognition
As the survey results show, this AI-powered feature is gaining its popularity. After a face is tagged in a DAM, it will then recognise this person in subsequent photos and auto-tag them.
Other features that were voted for include global 24/7 access to your assets, automating workflows, asset usage reports, easy Social Media publishing, Brand Templates, security and collaboration tools within the DAM.
If you'd like to discuss your digital asset management needs, please give us a call at 1300 886 238.