With CMS, do museums need a DAM?
July 21, 2021 •Antra Silova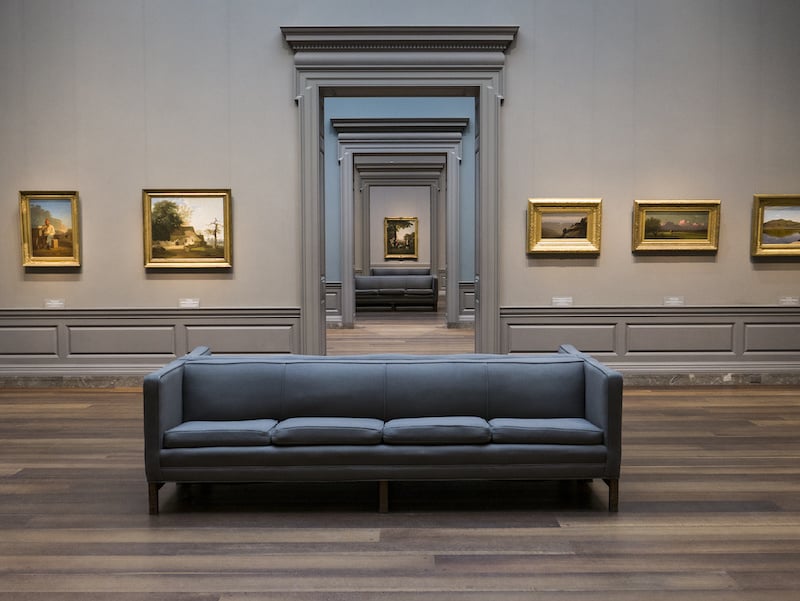 "Our museum already has a CMS, why do we need a DAM?"
These days when someone talks about CMS we automatically assume the Content Management System (such as WordPress), however in the cultural heritage sector CMS refers to Collection Management System (such as Vernon). In our 30+ years DAM consultation and implementation practice here in Australia we work with many customers who are engaged in collection management as some part of their activities, such as museums, galleries, libraries, local government and university customers.
In this article we will discuss the differences between Collection Management System (CMS) and Digital Asset Management (DAM) solution. And why cultural heritage sector should have both.
What is CMS?
In the context of cultural heritage, we refer to CMS as Collection Management System. This solution is used widely by museums, galleries, archival organisations and libraries to record all the details of their prised collections. This is where Information and Records Managers document physical collections and artifacts and store text-based data about each item in the CMS. Although some CMS might have images or media embedded or referenced, the primary purpose of a CMS is an aquisition or collection reference, typically as an alphanumeric used to identify the collection object in question.
What is DAM?
According to National Museum of Australia: "Digital asset management involves acquiring and creating digital files (for both access and preservation) and recording metadata (of both the cataloguing information associated with the content of the digital file and technical details of the file, as well as details of its relationship with other files). It also involves storing files in secure electronic storage, undertaking preservation activities (by copying), and providing controlled access to the files by creating derivatives (copies) from designated master files."
In short, digital asset management means taking a structured and organised approach towards managing your digital data and digital records. It's a process that enables you to recall these digital assets on demand using powerful search and retrieve tools while converting your digital files into multiple end-user formats.
What are digital assets? Typically, digital assets include a combination of images, movies, documents, design files and audio. Due to the rise of digital media production, creating, managing, publishing and preserving digital assets is especially relevant for museums, galleries and libraries who store artefacts, collections and other historical records as the assets extend from the records department to the marketing department where company collateral is generated, and where brand management issues can occur.
What is the difference?
As we discussed in one of our earlier posts Digital Asset Management: What Is It and Why is it important for GLAMs – while the two solutions are similar in their core objectives, they each serve a different purpose in business operations. The difference is that DAM actually manages, stores and enables fast retrieval of your digital asset content while the CMS allows you to record the assets, so when you put the two together you have a powerful research and operations tool at your disposal. What a DAM brings to the table is metadata management, workflows and efficiency by connecting systems and tools.
Why should museums, galleries and libraries have a DAM?
Aside from operational advantages of compliance and risk management, recording a digital asset in both your CMS and DAM increases its core value due to the metadata that is attached to it. This data gives assets meaning and context. As Museums Victoria puts it "meaningful information about your objects and digital assets can enhance their intrinsic value and help you demonstrate their value to investment partners, industry stakeholders and the wider community."
From our experience, the reason why organisations implement a DAM is due to the value they place on their digital assets and to what an organisation is intending to achieve by managing these assets.
As databasics' Ricky Patten previously discussed in his essay on Collections Trust' SPECTRUM DAM, "for most cultural heritage organisations, if there is a clear intent to provide public access to digital surrogates of their collection items, then the DAM must have an active role in achieving this".
To summarise, while circumstances might be different for every organisation, the answer lies in the ability to store, manage, search and maintain accurate information, with the goal being to provide multiple users with the right information in the right format with the right permissions and at the right time.
In short – collections become more valuable when the objects they contain are accurately documented and easily shared.
Watch this recorded presentation from Henry Stewart DAM Asia-Pacific to see how DAM and proper metadata management has helped The Museum of New Zealand Te Papa Tongarewa manage the relationships with communities, artists, other institutions and indigenous groups: "DAM and Heritage: Cultural Permissions".
Te Papa Museum use NetX DAM. If you'd like to learn more about NetX and how DAM could help your museum/ gallery store, manage, make discoverable and share and distribute digital media assets, please get in touch with our consultants here at databasics at 1300 886 238.
Ready to talk to us? 1300 886 238